Are you looking for a bespoke, made to measure conservatory for your home in Ashford? Perhaps you've been promising yourself one for years but never quite found the right company. A trustworthy company with an uncompromising reputation for providing the highest quality conservatories throughout Ashford and the surrounding Kent areas. A company like Buy Right.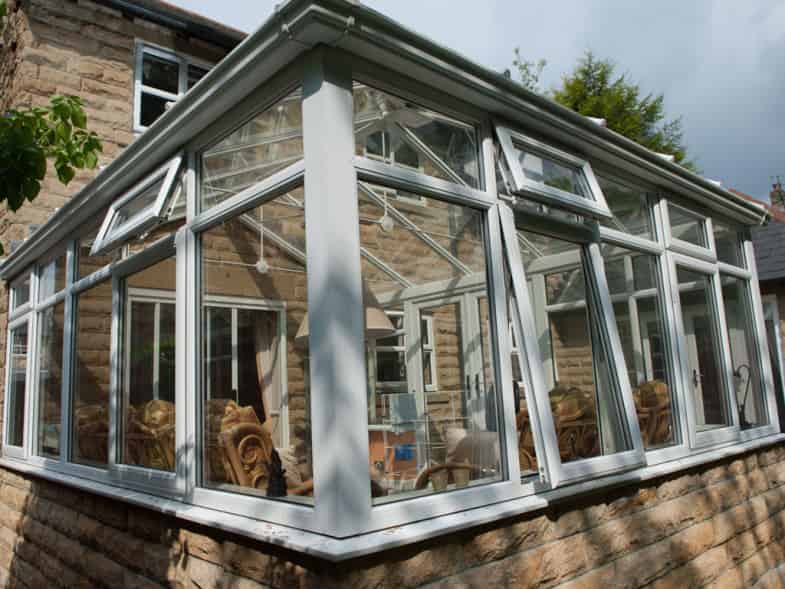 Here at Buy Right Windows, we specialise in supplying and fitting the very best conservatories in Ashford. Conservatories that are designed to last and subjected to rigorous safety tests, ensuring they are capable of withstanding the worst of the British weather.
We are a family ran business with over thirty years' experience in providing families in Ashford with excellent home improvement products that stand the test of time. If you are searching for a local business who fully appreciate the needs of families, contact Buy Right Windows today. Our polite team of in house professionals are more than happy to offer you advice and talk you through our list of services and products.
As we joyfully enter Spring 2016, is there really a better time to get the conservatory of your dreams? Long warm evenings in the comfort of your carefully designed heated conservatory enjoying a glass or two with close friends and family.
Our Conservatory Installations
Here at Buy Right, we are immensely proud to become one of the most trusted and respected installers of conservatories throughout Ashford and the surrounding Kent areas. How have we achieved this? As a local family ran business, we understand the meaning of family value. What's more, we have well over thirty years' experience in designing, supplying and fitting made to measure conservatories throughout Ashford and the surrounding Kent towns.
What's more, unlike other home improvement companies, each and every one of our conservatories are installed with acute attention to detail. Ensuring that your conservatory will last for years to come, maintaining its high security and energy efficient values. A room for yourself and your loved ones to enjoy all year round.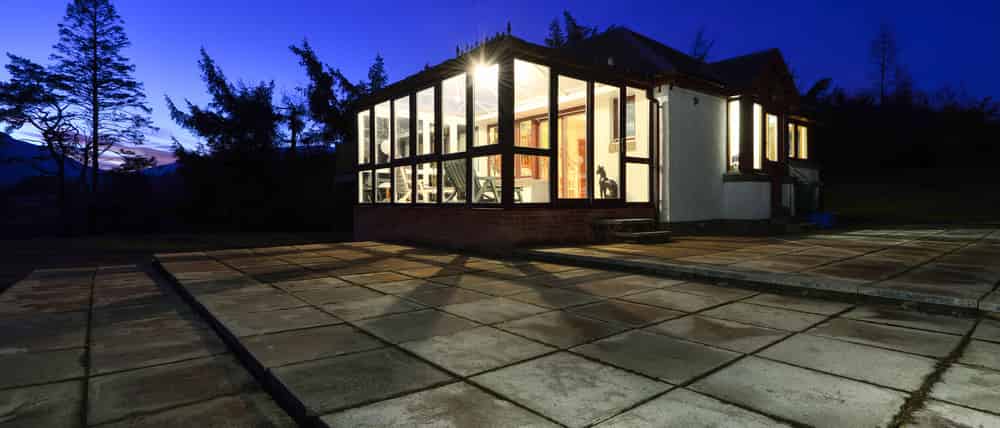 Here at Buy Right, we boast a superior customer service. Here for you from the very start to the very end of your conservatory installation. When you deal with Buy Right, you will benefit from our personalised approach to customer service. Keeping in close contact with you, ensuring you remain in the loop in regards to dates and progress.
When it comes to the conservatory installation itself, we do our utmost to ensure minimal intrusion into your daily life. What's more, all of our highly trained installation engineers have an eye for rubbish and waste. Your dedicated building professionals will make sure the site is left clean, tidy and most importantly safe every single day. Minimising risk and keeping your Ashford property looking its best.
Why not read what others have said about our work? Or, if we've completed work on your property recently why not leave feedback? We welcome and encourage all reviews!
Our Range of Conservatories
Now for the fun part, picking your conservatory! Here at Buy Right, we've compiled a collection of beautiful constructions that can be adapted to work on all types of properties throughout Ashford and the surrounding Kent areas.
Each one of our conservatories are designed to add space in your family home. Providing much needed warm and secure space to enjoy all year around.
Victorian Conservatory
Our Victorian conservatory is one of our most popular designs, complementing all manner of homes. Period, modern detached or semi. This versatile conservatory is available in both a three or five facet design. This conservatory is bound to amplify the character of any home, boasting an interesting and symmetrical design.
A conservatory that utilises the space it creates, boasting security and thermal values. Thoroughly for older properties, especially those from the Victorian era.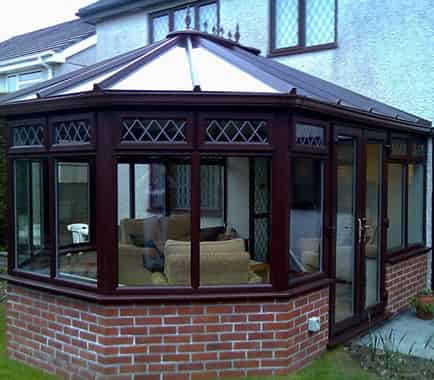 Edwardian Conservatory
Another conservatory designed and based upon an architecturally stylish period. Our Edwardian conservatory perfectly captures the traditional style of Edwardian buildings. With its perfectly boxed design, clean lines and simplistic roof – the Edwardian conservatory is our second highest seller.
It just seems to blend in effortlessly, instantly becoming a part of the furniture. As if were there for years, and designed to last for many to come.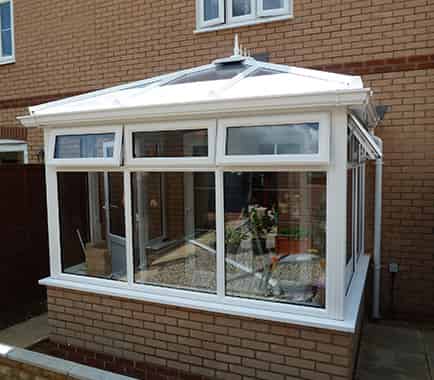 Gable Conservatories
Make your property stand out with one of our most striking, bold and grand designs – the Gable conservatory. Its specially designed high angled roof maximises the natural light entering your home. Creating a spacious room, guaranteed to add value to your property.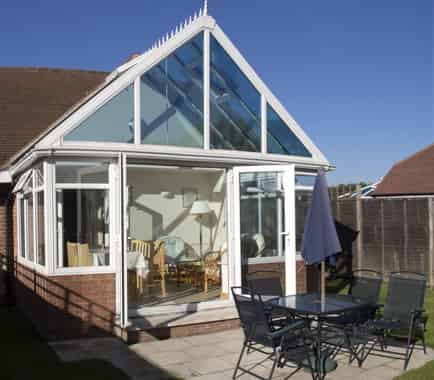 Lean-To Conservatories
Our Lean-To conservatory is one of our personal favourites. Beautifully simplistic, boasting maximum natural light and proving that minimalism is a strong option for our more artistically minded customers. A contemporary meets modern feel, able to fit into awkward spaces.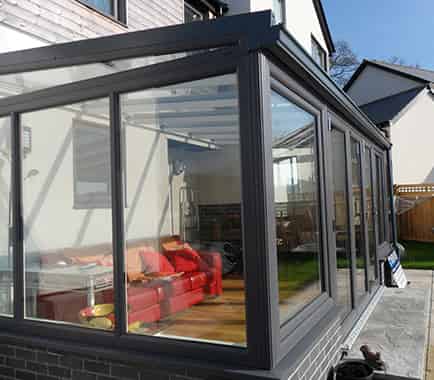 Bespoke Conservatories
Our bespoke conservatory range combine our sought after Lean-To with another design, creating what is commonly known as a P-shaped design. Our bespoke conservatory is both stylish and spacious, providing enough space for a multipurpose room.
Extended dining hall perhaps, contemporary lounge or perhaps office meets kids room? Our bespoke conservatory should be viewed as a cost effective extension to your Ashford home. Our skilled designers work with you to construct a conservatory you can be truly proud of. Providing your family with a safe and warm conservatory that lasts.
Free Online Conservatory Quote
Do you feel that it might be the perfect time to invest in a made to measure conservatory for your home in Ashford, Kent? Or perhaps you would just like to discover just how competitive our prices are.
Whatever your reasons, start your free non obligation quote now with our free quote generator.
Or if you would like more information on our conservatories, use the contact form and one of our friendly knowledgeable staff will call you.