Enjoy the perfect conservatory for your Maidstone home by choosing Buy Right, today. We offer conservatories that will completely enhance, improve and extend the dynamic of your Maidstone property. So, what are you waiting for?
In order for you to get the perfect conservatory, and therefore complete satisfaction, we have a variety of conservatory styles for you to choose from, including Victorian Conservatories, Edwardian Conservatories, Gable Conservatories, Lean-To Conservatories and Bespoke Conservatories.
We're Conservatory Specialists, Don't Worry
We understand that conservatory installation can be a stressful ordeal that takes up time, removes enjoyment and just generally wears you down. Here at Buy Right, we'll handle everything from initial quotation all the way through to the actual fitting.
Because we handle your conservatory installation from the ground up, it means that we can custom build your conservatory, and guarantee that it fits seamlessly into your Maidstone home aesthetic, and performs exactly how you want.
In order to ensure conservatory installation efficiency, our experts will handle everything. We'll sort out the designing, planning and building work, and we'll guarantee the highest standard of quality upon completion. Don't settle for less, with Buy Right.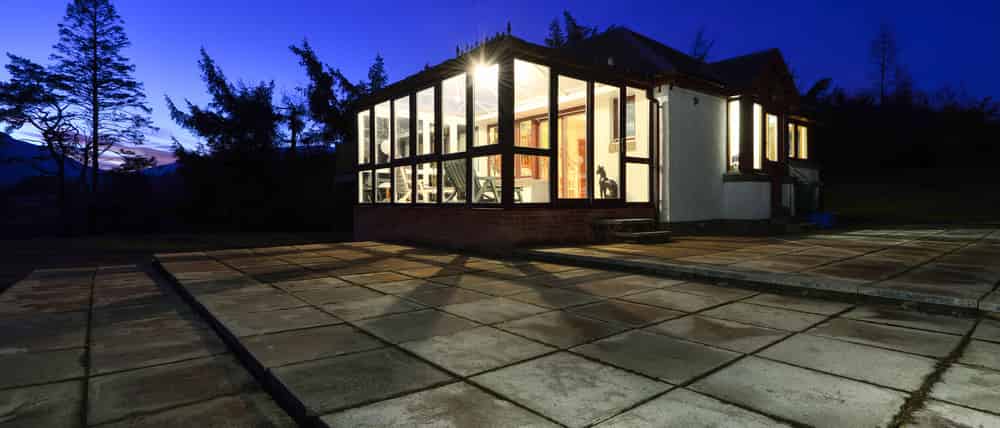 Conservatory Benefits
A high quality conservatory is a fantastic way to bring additional space, style and function to your Maidstone property. Their multi-functionality capabilities can really bring a unique aspect to your home, and quite simply, can help you to enjoy more.
We've found that some Maidstone homeowners choose to use their home extension as an extra dining room, living area, a gym, a playroom, an office or a games room. With us, the options are endless, and the options are yours.
All of our uPVC conservatories benefit from the industry leading uPVC profile from Liniar. This innovative uPVC design combines integrated reinforcement, size-optimised chambers and superior gaskets to achieve unbeatable standards of security, weatherproofing and thermal efficiency. A conservatory from us is the easiest, and most attractive way to benefit from the best.
Conservatory Styles in Maidstone
Victorian Conservatories
Featuring a multi-facet design, Victorian Conservatories offer a period aesthetic that will enrich a traditional Maidstone property, and enhance the character of a contemporary one. This design is classic, elegant and charming.
Their octagonal shape allows the Victorian conservatory to give an added depth and dimension to your Maidstone home. This means that they are not only beautiful, they are also practical. We finish off the perfect Victorian conservatory with lavish finials that really capture the traditional look.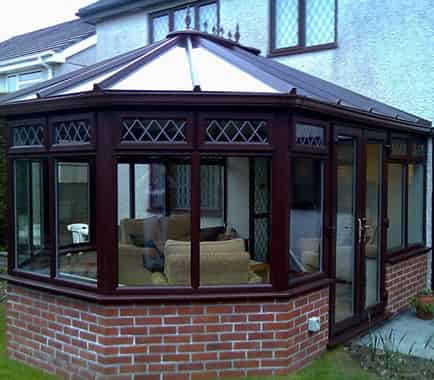 Edwardian Conservatories
In the same traditional vein as a Victorian aesthetic, the Edwardian design offers a more understated, simple and clean aesthetic. The square or rectangular shape allows for a neat and crisp look, whilst maintaining character a charm throughout.
Their shape offers a generous and handy floor plan, which enables you to make the most of all the space you have available. This means that from a practical standpoint, Edwardian conservatories allow you to enjoy more of your Maidstone property.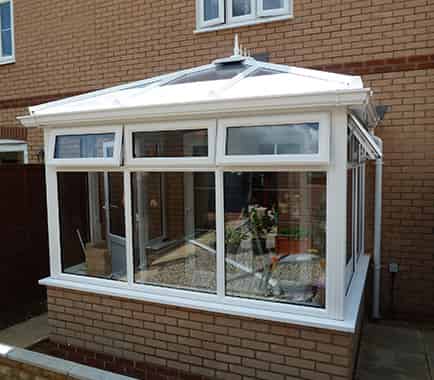 Gable Conservatories
Gable conservatories are a beautiful way to bring a sense of grandeur and boldness to your Maidstone property, via its impressive design that features a high-angled roof, often known as a 'rising-sun' design.
This high-angled roof, however, is not only aesthetic, it also offers a range of benefits. The high angle amplifies light, and also brings a wonderfully spacious feel. Not only will this bring a light and a welcoming atmosphere, it's also a timeless design that never goes out of style. Get more, with Buy Right today.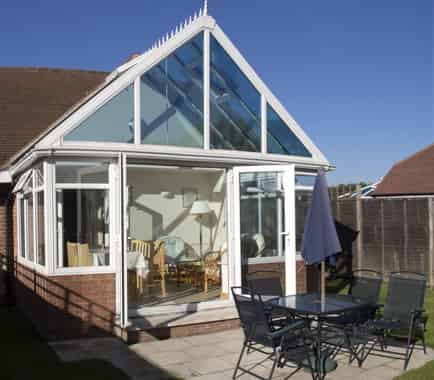 Lean-To Conservatories
The most cost-effective and simply sophisticated design in our range, the lean-to conservatory can be adapted to any and all Maidstone home. This makes it a very versatile, adaptable and easily accessible conservatory design.
This design has proved itself to be very popular throughout the Maidstone area, and this is because it's a design that can be easily fitted to small eaves, and other awkward spaces. For most, the lean-to conservatory is the easiest way to get a beautiful, and fantastic option for their Maidstone home.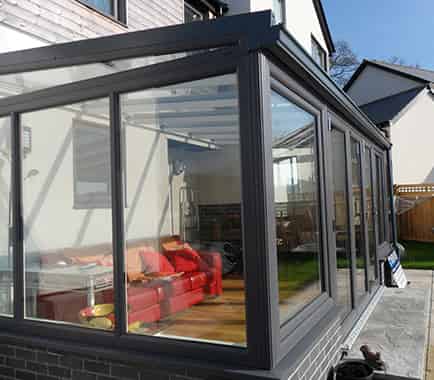 Bespoke Conservatories
Bespoke conservatories effortlessly combine a lean-to style with another design from our range, to result in what is often referred to as a 'p-shape'. Because they are a more tailored design, they are fantastically suited for larger properties or awkward housing space.
The bespoke design really allows Maidstone homeowners to tailor their conservatory to their needs, and therefore ensures a completely perfect fit. If you're looking for a beautifully unique design that is as much an extension of your personality as it is your home, then the bespoke conservatory is the one for you.
Colours & Finishes
Your perfect aesthetic is ensured by our comprehensive range of colours and finishes. If you want a look that exudes authenticity and tradition, you can opt for one of our beautiful wood-grained finishes, or, if you'd prefer a crisp and contemporary look, you can choose the popular pure white option.
Our colours include 'Golden Oak', 'Mahogany', 'Rosewood' and 'Standard White'. All of our colours are long lasting, and won't fade or discolour over time. Choosing Buy Right is the only way to ensure lasting satisfaction.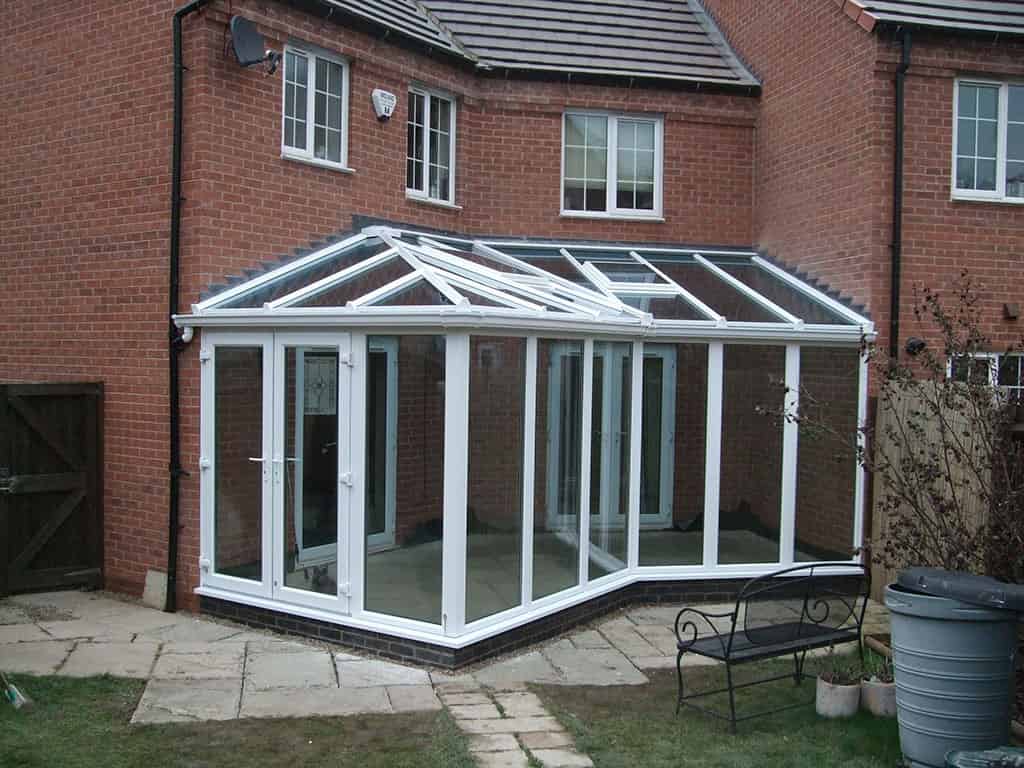 Conservatory Prices
Found your ideal conservatory? Visit us today and start your free, online conservatory quote. Here, you'll find outstanding quality conservatories in the Maidstone area, at extremely competitive prices.
Alternatively, you can get in contact with us via our online enquiry form. A member of our team can aid you with any enquiries you have, and they'll do it in a prompt and informative manner.