Outstanding uPVC Conservatories in Tunbridge Wells
Creating extra space in your home is so easy when you choose uPVC conservatories in Tunbridge Wells.
These stunning conservatories offer the space and lifestyle that you would benefit from with an extension, but are far more cost effective and less disruptive.
Here at Buy Right, we are experts in uPVC conservatories, and will work with you from initial design through to after the installation to ensure that every aspect of your home improvements meet your needs.
Find out more in our handy guide to uPVC conservatories in Tunbridge Wells and discover the benefits and features of these stunning home improvements.
Thermally Efficient uPVC Conservatories for Year Round Living Space
Our uPVC conservatories in Tunbridge Wells are perfectly designed and constructed to provide year round living space.
You can enjoy your extra room on even the coldest of days, as there will be no draughts, cold spots and heat loss is minimised through the thermally efficient profiles.
In the summer, you can enjoy a comfortable breeze through the superb ventilation.
High Security uPVC Conservatories in Tunbridge Wells
Your new uPVC conservatory meets all the security standards set by our windows and doors. You can count on superior locking systems, as well as sturdy and robust profiles that will protect your home from even the most determined of potential intruders.
Our exceptional conservatories are built to the highest standards, making them secure and safe, and they can even withstand our harsh British weather conditions.
Tailored to Your Tastes – Perfectly Designed uPVC Conservatories
Our uPVC conservatories come in a range of stunning designs to meet your needs, all of which are completely tailored to your tastes.
You can choose from stunning decorative glazing, beautiful colour finishes and woodgrain foils, as well as a selection of hardware options and accessories.
Take a look at the summaries of our stunning conservatories below and see which one is the ideal match for your property and your tastes.
uPVC Victorian Consevatories
uPVC Victorian conservatories in Tunbridge Wells are one of the most sought after designs, thanks to the classical design. They are available in either a three facet or a five facet design, that gives beautiful all round views of your garden.
These uPVC conservatories have a wonderfully traditional finish which incorporates lovely finials and finishes. Every detail is simply exquisite, making them ideal for contemporary homes and period properties.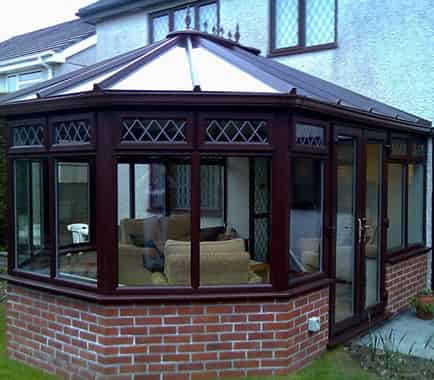 uPVC Edwardian Conservatories
For exceptional space and an elegant and minimalist design, our amazing Edwardian conservatories are a fantastic choice. They are created in a square or rectangular shape, providing you with practical floor space.
For uPVC conservatories that provide a variety of functional options, these beautiful and simple designs are a wonderful choice.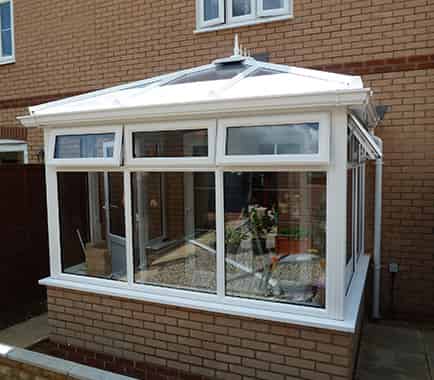 uPVC Gable Conservatories
If you are looking for uPVC conservatories that offer a luxury appearance, and really make a visual impact, then gable conservatories are the ideal choice. They combine the functionality of the Edwardian floor space and structure, with the spectacular beauty of a glass roof, replicating the end of a traditional house.
This stunning design draws the eye upwards and floods the room with light, creating a relaxing and charming space that is truly bright and airy.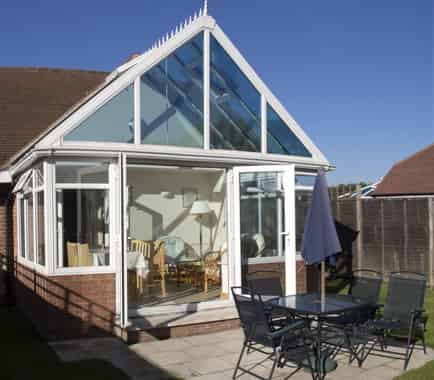 uPVC Lean-To Conservatories
No matter what space you have available in your home, a lean-to conservatory can turn it into a useful and enjoyable area. These cost effective conservatories are superb for terraced homes and properties with low eaves, as they are superbly versatile. They can even create the most incredible extensions to your living space.
Our lean-to conservatories are adaptable to your every need and are perfect for modern and traditional homes in Tunbridge Wells.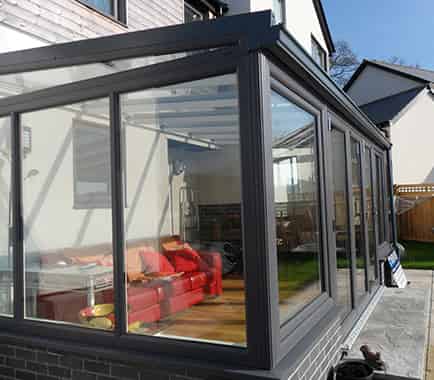 uPVC Bespoke Conservatories
uPVC conservatories in Tunbridge Wells come in a variety of styles and designs, however, if you are looking for something a little more special, or perhaps you have an awkward area in your garden that you want to make the most of, then our bespoke conservatories could be the perfect choice for your home improvements.
Bespoke conservatories are uniquely designed to meet your every requirement, and our designer will work with you to create the perfect match for your home and your needs.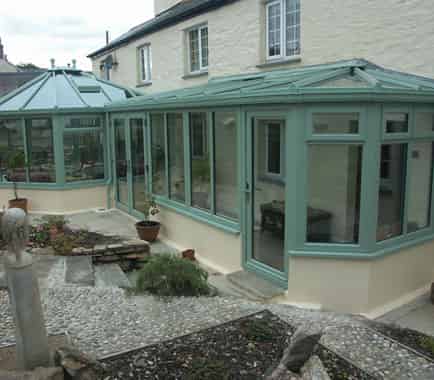 uPVC Conservatories Prices in Tunbridge Wells
uPVC conservatory prices in Tunbridge Wells are far more cost effective than brick built extensions, and you might be surprised at the low costs we offer at Buy Right.
Our conservatories are specifically designed to meet your needs and your budget.
Why not take a look at the costs involved with our online conservatories designer, or get in touch with our friendly team.
We are happy to help you with any uPVC conservatories queries you may have, and there is absolutely no obligations attached.