By choosing our double glazed doors you'll be able to enjoy the very best in door design, enhance your Kent home across the board. By bringing an unbeatable standard of thermal efficiency, security and durability.
Our double glazed doors available in a wide range of designs including uPVC Doors, Composite Doors, Stable Doors, French Doors, Patio Doors and Bi-Folding Doors. Don't settle for less, with Buy Right.
Double Glazed Doors That Will Transform Your Kent Home
Liniar Double Glazed Doors 
We are proud to offer double glazed doors that feature the unbeatable uPVC frame from Liniar. Built from the only uPVC profile design to have arisen from the 21st century, Liniar double glazed doors are fully in keeping with modern standards and excel in all areas.
Yale Kent Home Security
Bring world-class security to your Kent property with our outstanding Yale locking systems. Combining high-security shootbolts with mushroom headed steel cams, the Yale locking system is the smartest choice for protecting your Kent home. Keep you, your family and your property safe with Buy Right double glazed doors.
Thermally Efficient Double Glazed Doors
The multi-chambered profile used during our Double Glazed Door manufacture is designed to keep your house warm, even in the harshest of winter months. The chambers work together in order to break up mini-convection currents and trap in pockets of warm air. Increase the comfort of your home, with this double glazed door design.
Double Glazed Doors in Kent
uPVC Doors
Designed to impress, all of our uPVC Doors are available as both front doors and back doors. Operating as either a wonderful focal point that is the envy of your neighbours or as a reliable back door that brings complete peace of mind, you won't have to worry with our uPVC doors.
Achieving a Secured by Design accreditation, our Double Glazed Doors have proven themselves to hold steadfast against an exhaustive and intense testing process put in place by the police themselves. Crime prevention is not a problem, with Buy Right.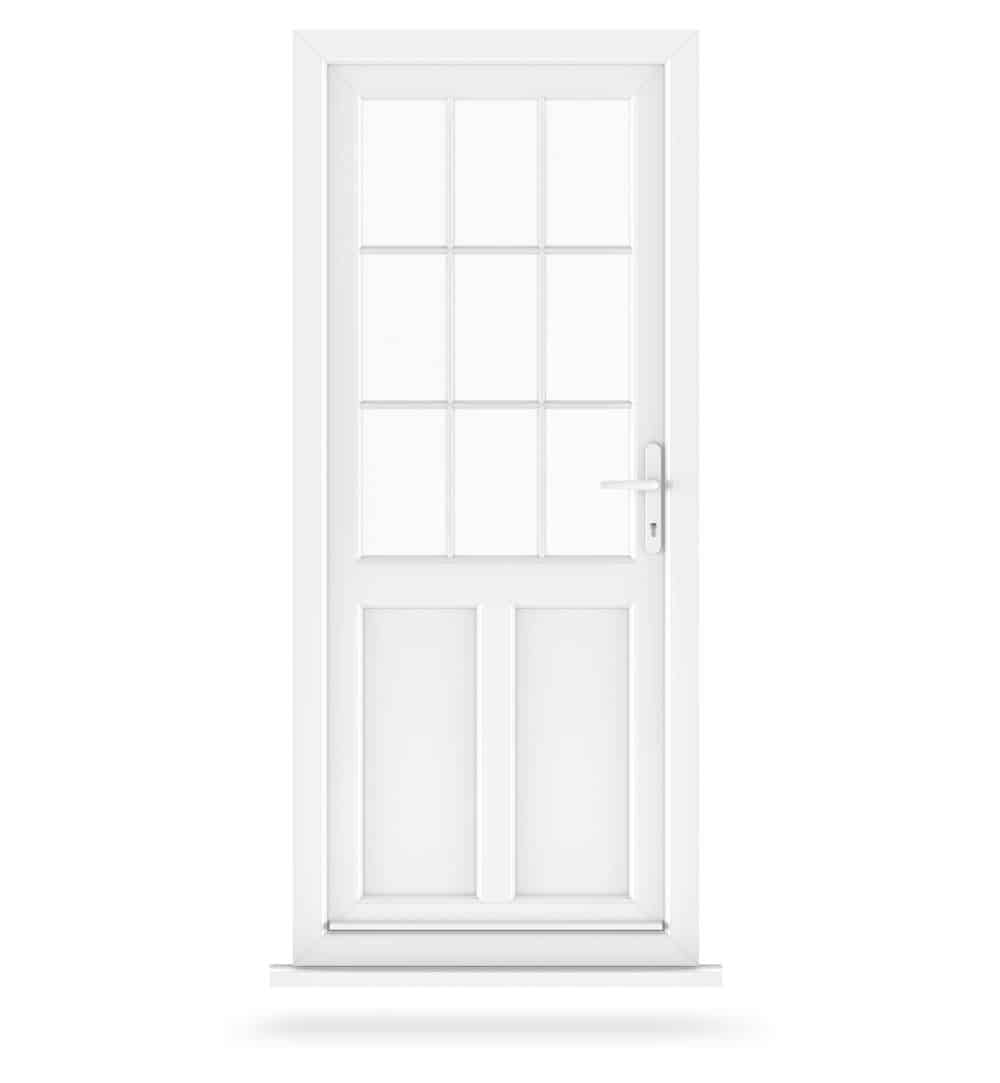 Composite Doors
Composite doors are an incredibly modern design, which consists of cherry-picking the very best qualities of a range of materials and combining them to create the ultimate double glazed door design. They echo the beautiful look of timber so you enhance your Kent home with a classic look.
They offer outstanding levels of thermal efficiency, inherent security and weather-proofing while allowing you to it all with minimal maintenance. Enjoy the best, without the chores.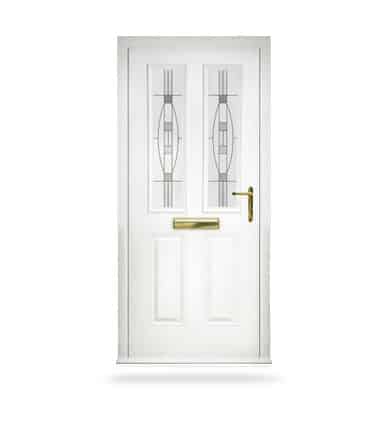 Stable Doors
Exuding a beautiful country charm, our Stable Doors offer a wonderfully timeless and traditional design that will enable all homeowners the chance to enhance their Kent properties with a period charm. They can easily be fitted into both contemporary and traditional Kent homes.
A wonderful unique design, the stable door features two sashes that can operate autonomously from each other, which allows for an increased standard of functionality. This allows Kent homeowners to enjoy increased views and air flow without compromising on security of the safety of their loved ones.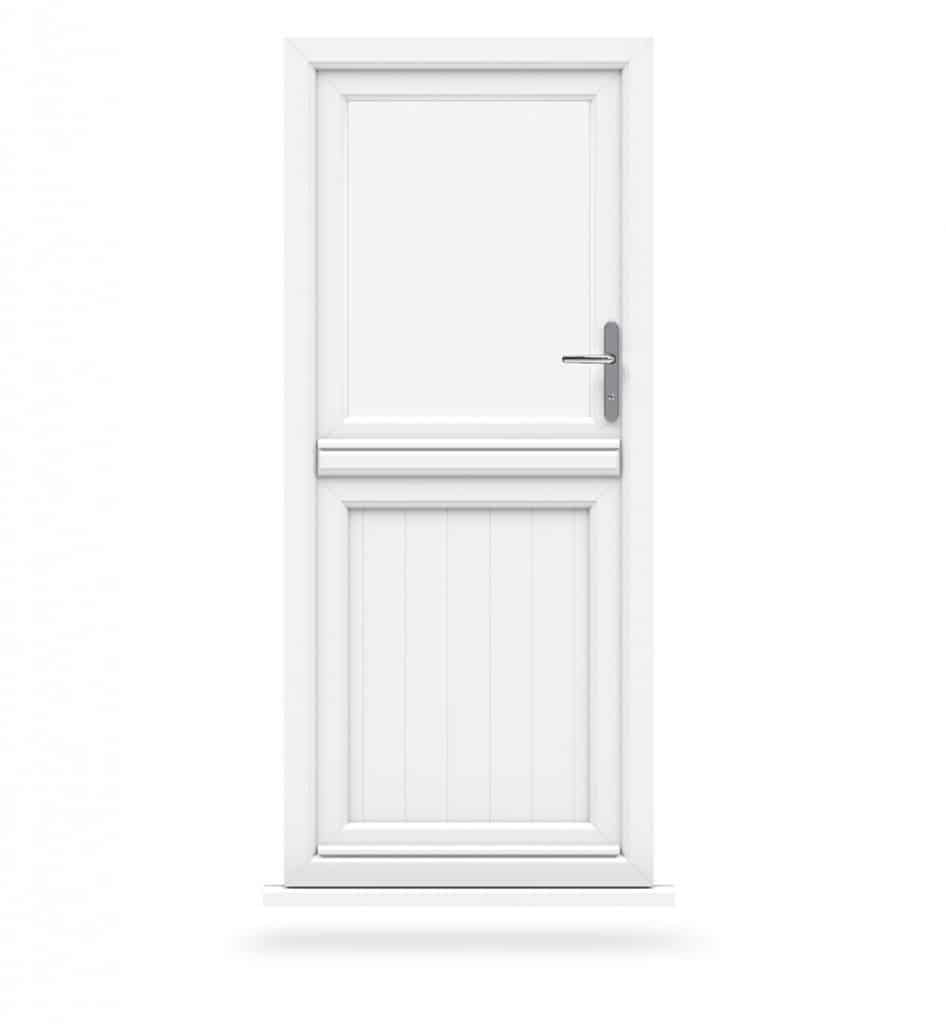 French Doors
French doors allow all Kent homeowners to bring a sense of continental flair to their property. They feature a flying mullion that eliminates the need for a door fixture upon opening and therefore results in unrestricted views and unobstructed access. When combined with our low thresholds, you'll be able to enjoy maximum accessibility into your Kent home.
Featuring high-security shootbolt locks and a kitemark certified standard of security, our French Doors are not only wonderful to look at, they will also bring you peace of mind via outstanding standards of security.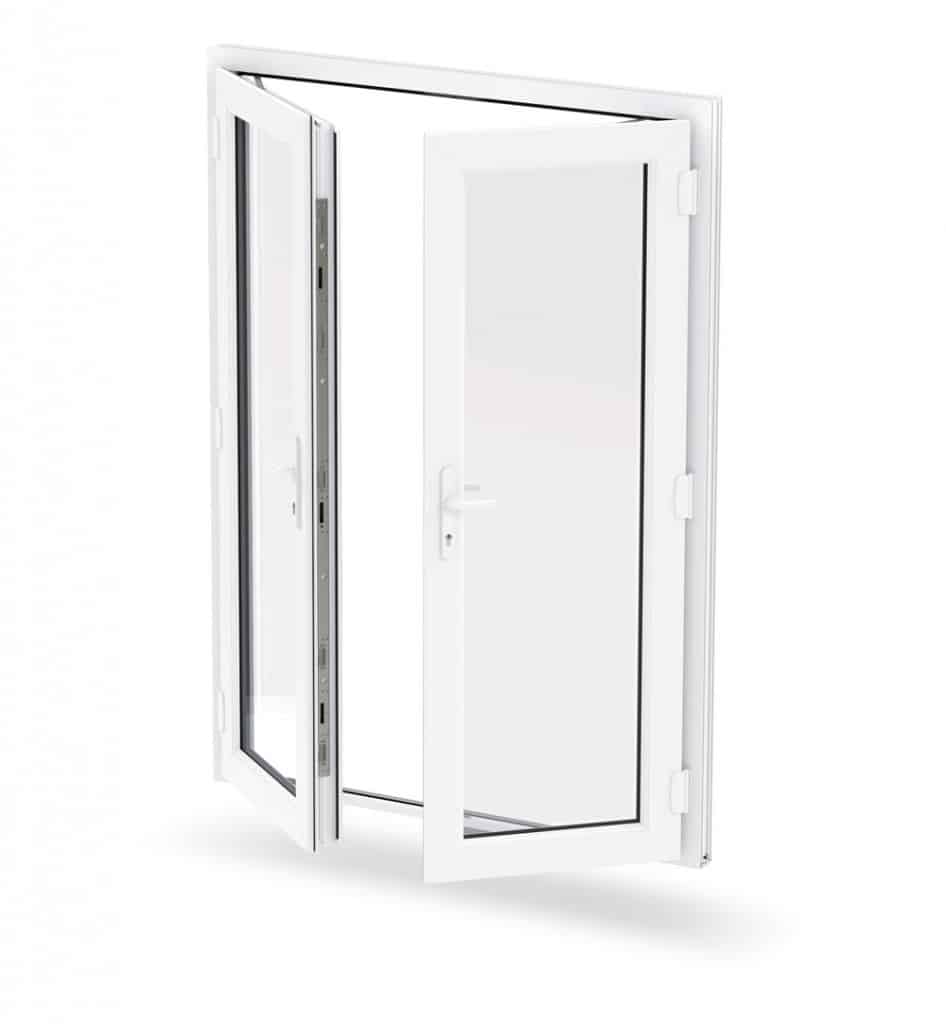 Patio Doors
Patio doors are a fantastically practical design that enable increased standards of space and natural light allowance. The intelligently designed sliding mechanism eliminates the need for swing space and therefore maximises the space in which any room that they are installed in.
They also feature a 'finger-traps-free' design which will remove any worry you may have about your little-loved ones getting their fingers hurt during door operation. Not only do we keep in mind the quality of your doors, we keep in mind the safety of your loved ones.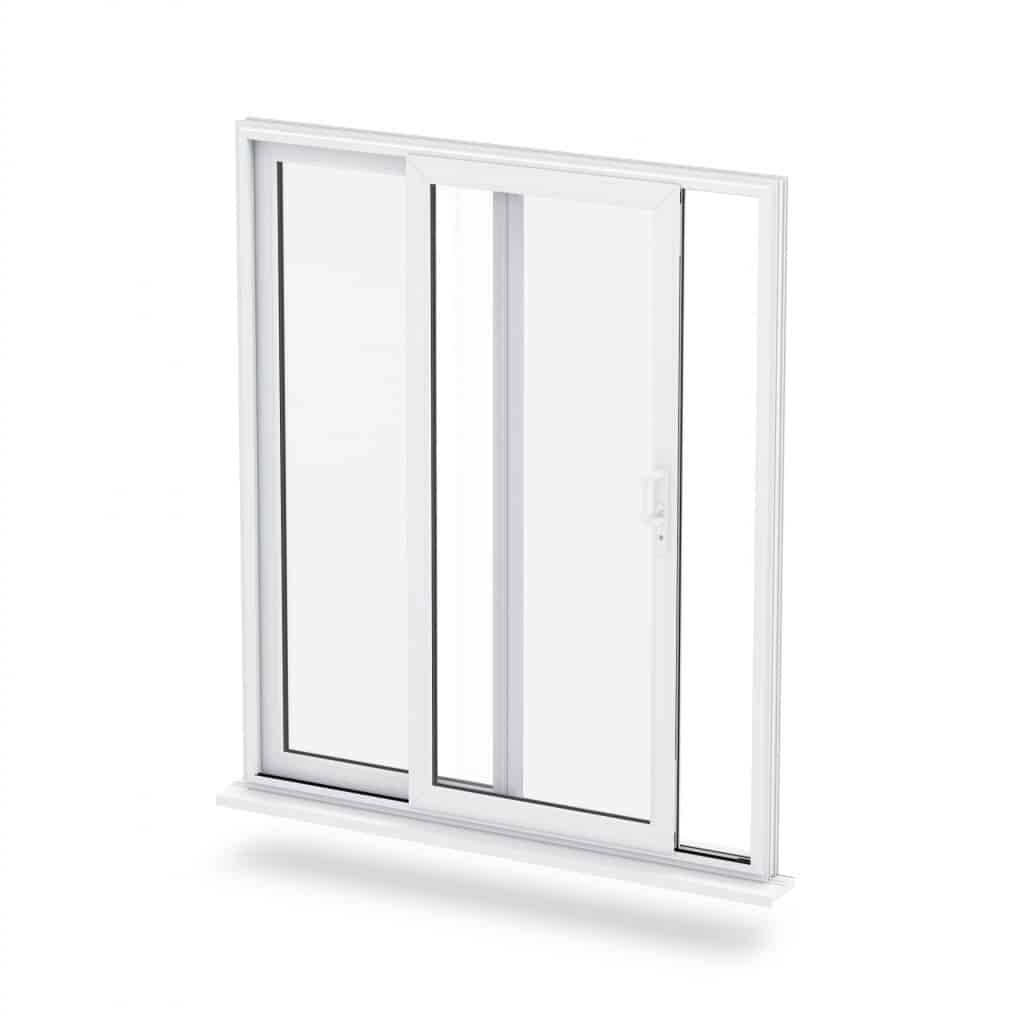 Bi-Folding Doors
An elegant yet sophisticated double glazed door design, bi-fold doors combine contemporary design, concealed hardware and ultra slim sightlines to offer a standard of double glazed doors that will completely enhance your Kent property.
Versatile by design, you'll be able to choose from a wide range of fitting options, including panel number and opening options, to ensure that when fitted, our Double Glazed Doors are sure to be the perfect fit for your home.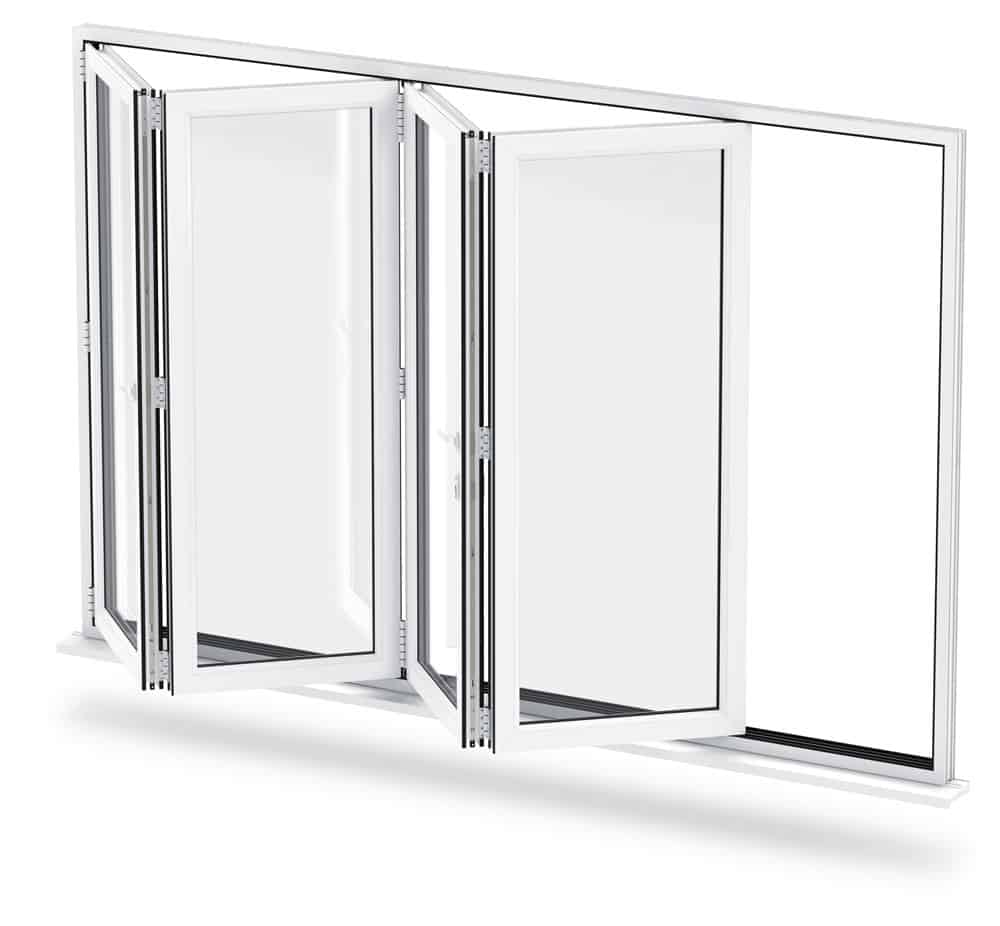 Double Glazed Door Prices
Found your perfect double glazed doors? All you have to do is visit our free, instant online quoting engine in order to find your perfect double glazed door price. You won't have to worry about dissatisfaction with Buy Right.
If you're still unsure, all you have to do is get in contact with us via our online enquiry form. Here, a member of our friendly team will always be on hand to help you with any problems you may have.