Our uPVC Doors have proved themselves, time and time again, to be an exceptional addition to any Maidstone property. They all achieve a sensational level of quality and performance, and offer unbeatable standards of security, thermal efficiency and durability. Outfit your Maidstone property with the best, today.
Available in a wide range of styles and designs, our uPVC doors are here to cater for you. Our designs include Composite Doors, French Doors, uPVC Bi-Fold Doors, Stable Doors and Front Door and Back Door options.
Market-Leading uPVC Doors
Looking for the best in uPVC Doors design? Look no further. Here at Buy Right, all of our uPVC doors are manufactured using the market-leading uPVC profile from Liniar.
The Liniar profile is the only uPVC profile to have been designed in the 21st century, and therefore completely sets the standard for contemporary uPVC Doors quality. This means that all of our uPVC doors benefit from the most up-to-date technological advancements.
uPVC Doors That Secure Your Maidstone Home
Ensuring Maidstone home security, the Liniar uPVC doors profile contains integrated reinforcement. This consists of internal structures that work together to greatly increase inherent robustness and rigidity. This means that at a base level, our uPVC doors simply offer more protection for your Maidstone property.
This integrated reinforcement is then combined with the world-class locking system from Yale. These locks consist of a high security, shootbolt locking system. When combined, these features are the only way to ensure complete protection for your Maidstone home security.
To ensure peace of mind further for all Maidstone homeowners, our uPVC doors are accompanied by an approval from Secured by Design (SBD). This SBD approval has been gained via exceptional product security, which has been confirmed by the comprehensive testing from the SBD's police backed scheme.
Keep Warm & Save Money, With Our uPVC Doors
Is your Maidstone home full of draughts? Not sure if you're getting your money's worth with your heating? Our uPVC doors can solve these problems, and more. Their innovative multi-chambered design allows our uPVC doors to greatly increase the heat retention of your home, and will keep you warm and cosy throughout the year.
Inside all of our uPVC doors are size-optimised chambers that break up mini-convection currents and trap in pockets of warm air. When this aspect is combined with superior weather gaskets, a thermal dam and a high quality uPVC profile, our uPVC doors will keep warmth inside your Maidstone property – exactly where you want it.
By greatly reducing cold transfer, water ingress, noise pollution, heat transfer and preventing moisture build-up, our uPVC doors will allow you to put your heating on less, and therefore will allow you to save money on your heating bills. Get more, and save more, with Buy Right.
uPVC Doors Styles in Maidstone
Front Door and Back Door
We offer a versatile range of front door and back door options, which can be tailored to both contemporary and traditional Maidstone homes. By acting as a wonderful focal point for your property, our uPVC doors will bring something special to your property.
By choosing a low threshold for your uPVC door, you can really maximise the accessibility of your Maidstone property.  This allows our uPVC doors to ensure that your home is welcoming across the board, and means that any wheelchair and pushchair users are able to access your home smoothly.
Featuring the Liniar uPVC doors profile and Yale locking systems, our Front Doors and Back Doors offer unbeatable protection against not only the weather, but also against any would be intruders in the Maidstone area.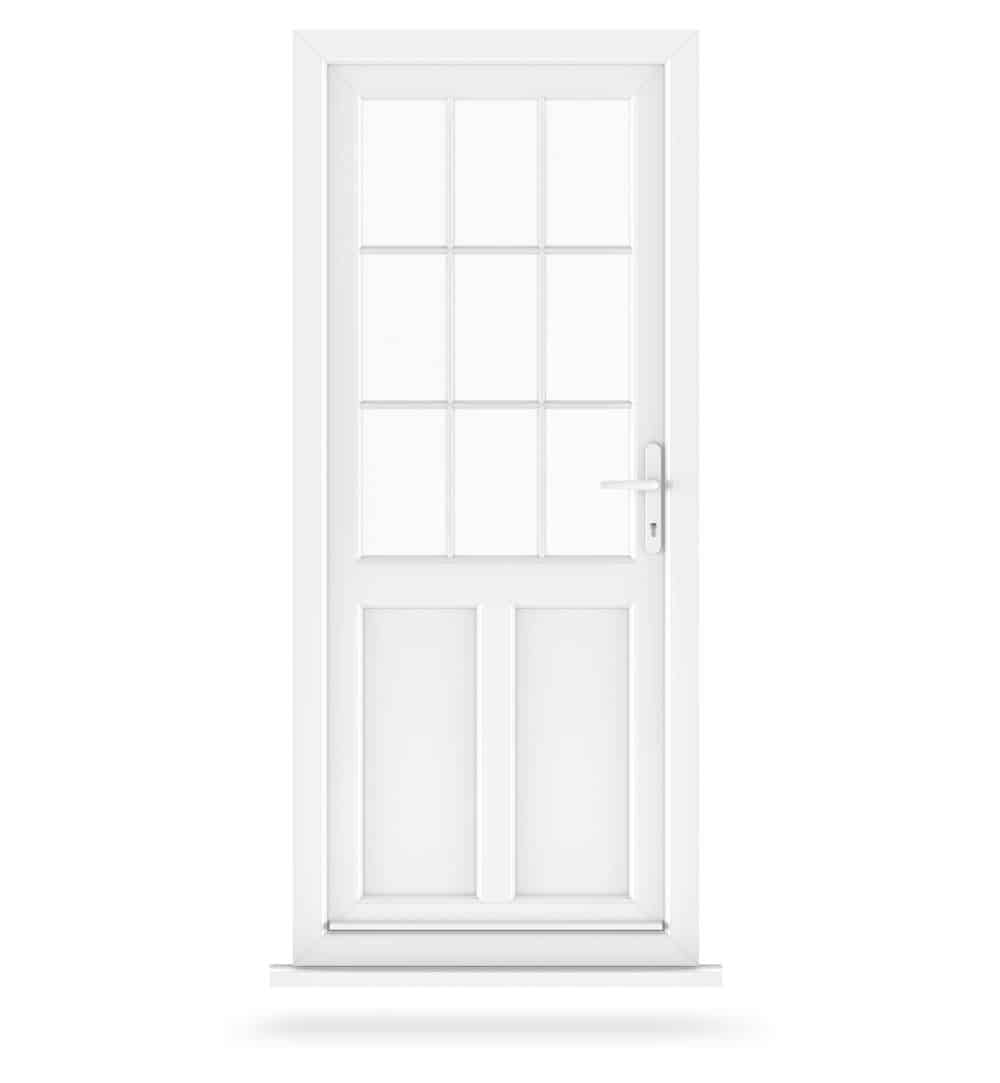 Composite Doors
Durable, strong and beautiful in design, our Composite Doors offer more for all Maidstone homeowners. A highly contemporary design, composite doors effortlessly combine a range of materials in order to get the best of each, in order to create a door that excels across the board.
Traditional in aesthetic, our Composite Doors offer a beautiful likeness to timber. This allows Maidstone homes to benefit from a classic and rustic addition, without missing out on all the benefits of modern technology.
Our composite doors feature high security locking systems, innate strength, a low maintenance design and fantastic weatherproofing. Protect yourself across the board, with Buy Right, today.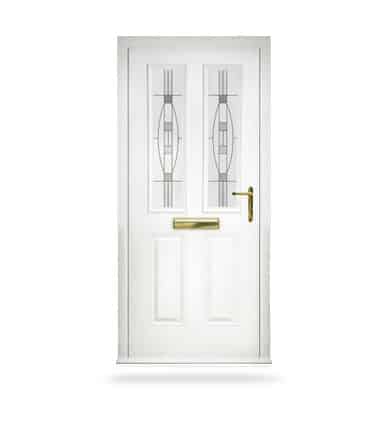 Stable Doors
If you're looking to bring traditional, country charm to your Maidstone home, then our beautiful uPVC stable doors are the choice for you.  They offer an enhanced level of functionality, without compromising on performance or aesthetic.
The signature of a stable door is its double sash design. Due to their innovative uPVC doors design, you can operate each sash individually. Why would you want to do this? Because it means you can open one of the sashes whilst keeping the other closed, consequently improving air-flow and views, whilst keeping your loved ones safe.
Boasting SBD accreditation, a multi-chambered uPVC profile and double drip bars for increased weather protection, our Stable Doors will keep you completely covered across the board. Get peace of mind, with Buy Right.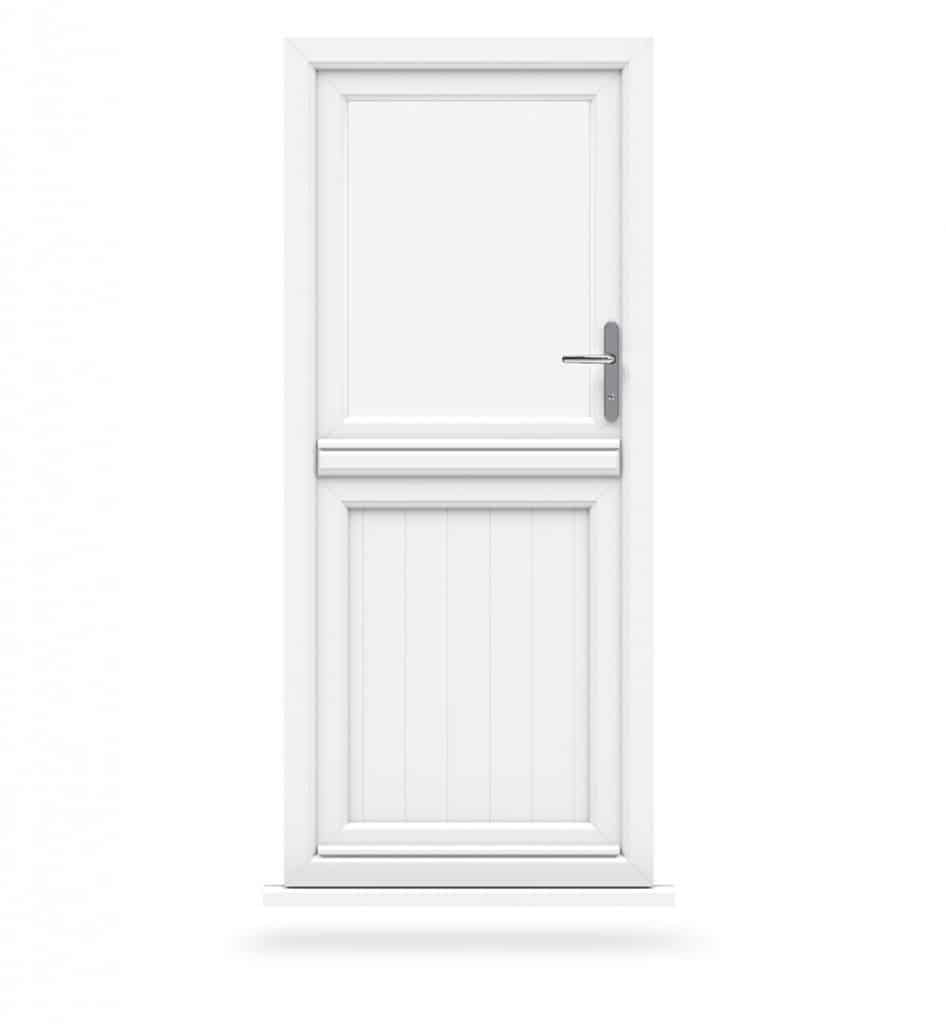 French Doors
This uPVC doors design enables Maidstone homeowners to bring an elegant, charming and European element to their property. Due to their intelligent design, French doors are a fantastic way to bring increased light and accessibility to your property.
When opened, French doors offer an unobstructed opening. This is due to the fact that they are designed with a flying mullion, which is carried upon one of the door sashes. This means that when opened, French doors not only increase accessibility, they also bring a wonderful and spacious feel.
A fantastic factor of French doors is their ability to be used both internally and externally. This makes them a versatile and adaptable choice; of which you can feel the benefits all throughout your Maidstone property.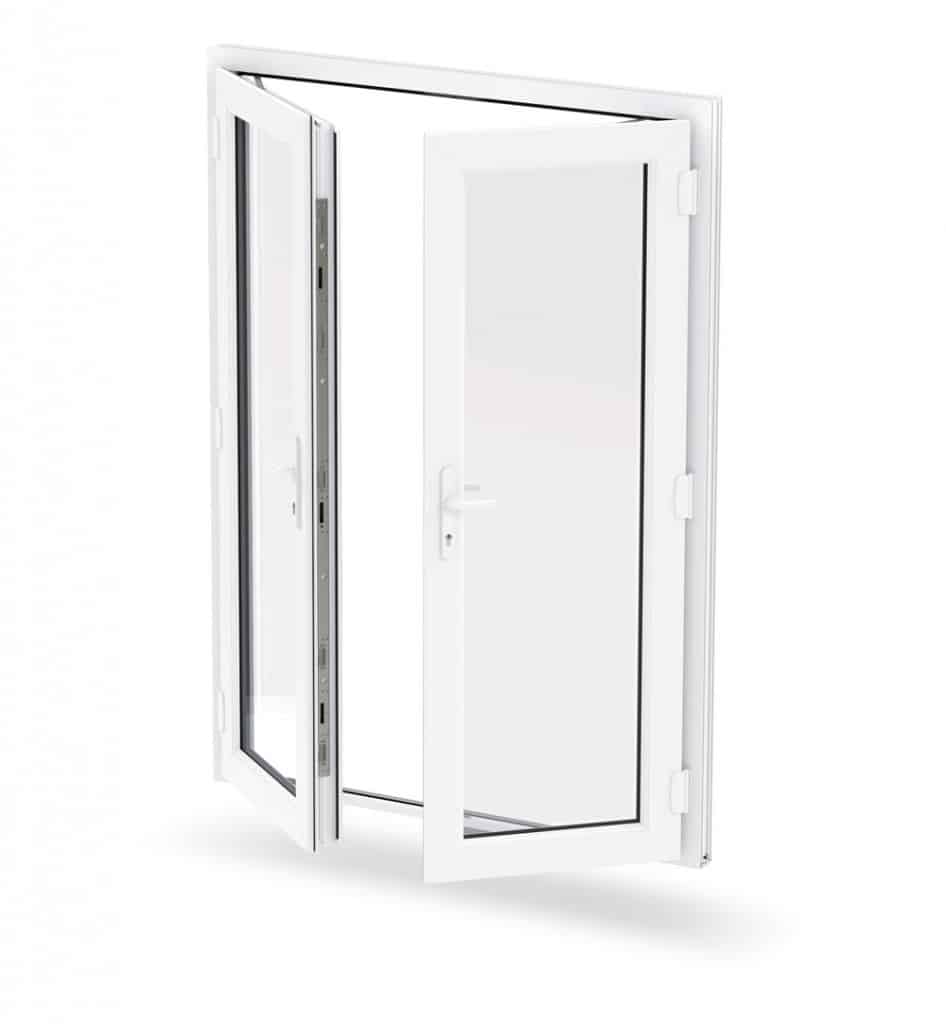 Patio Doors
Patio doors offer a wonderful range of unique benefits when it comes to uPVC doors design. With a contemporary uPVC doors aesthetic, patio doors will fit seamlessly into any style of Maidstone home. To further the perfect look, all of our patio doors are available in a wide range of colours.
Due to their easy to use and smooth sliding system, patio doors eliminate the need for swing space. This means that they completely maximise the space of any room that they are in, and will also enable you to place decorative items on either the side of the door for enhanced home aesthetic.
Not only does the efficient sliding system enable ease of use, it also reduces overall wear and tear upon the hardware. This means that our Patio Doors will continue to satisfy, and will be a wonderful addition to your Maidstone home for many years to come.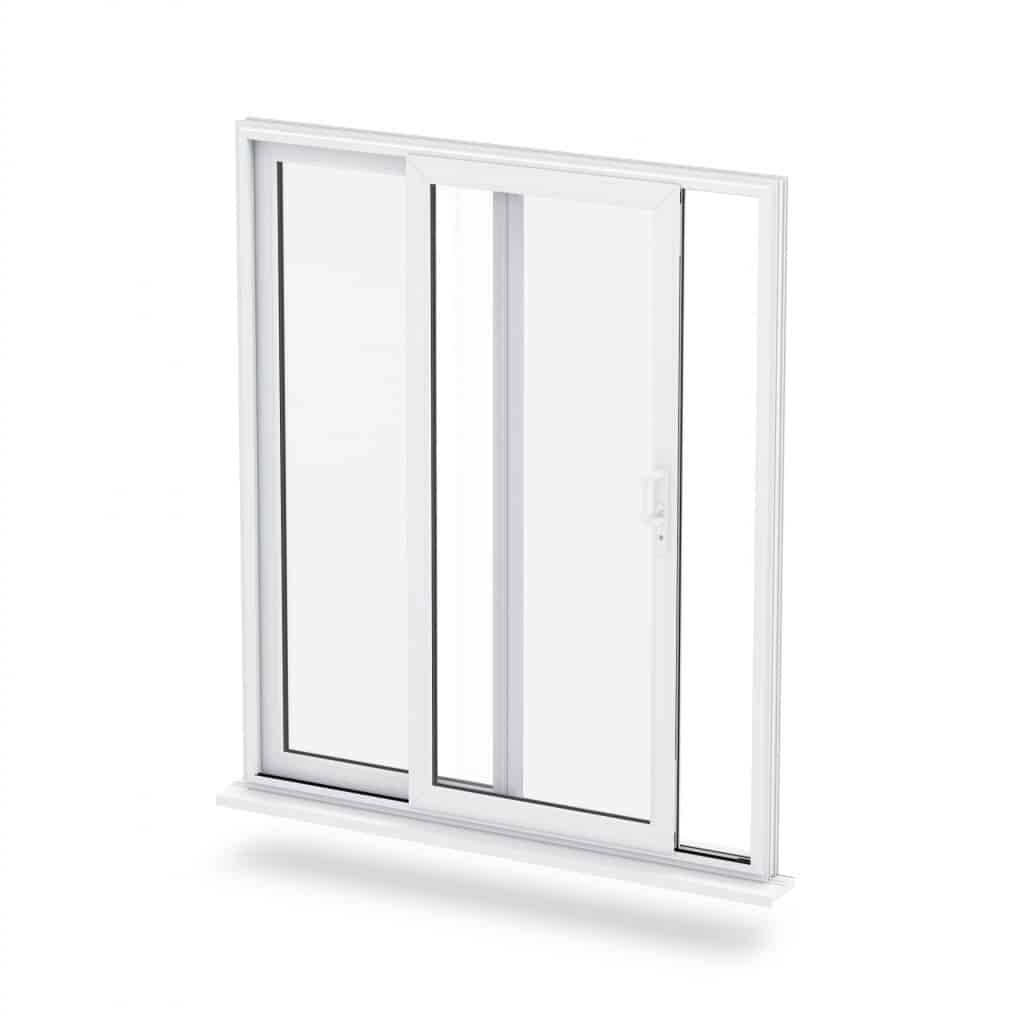 Bi-Folding Doors
Bi-Fold Doors will prove to be a beautifully modern, innovative and practical addition to your Maidstone home. Due to their adaptable design, our bi-fold doors are available in a variety of panel configurations. You'll always get the perfect fit with Buy Right.
The multi-panel design does not compromise on space. This is due to the fact that 90% of the door aperture folds neatly away upon opening, and therefore creates a completely seamless connection to your Maidstone garden.
Their sleek elegant appearance is achieved by an in-board mounted stainless steel track. This conceals the complex hardware that allows our Bi-Fold doors to operate so easily, and ensures that they always achieve a clean and crisp aesthetic.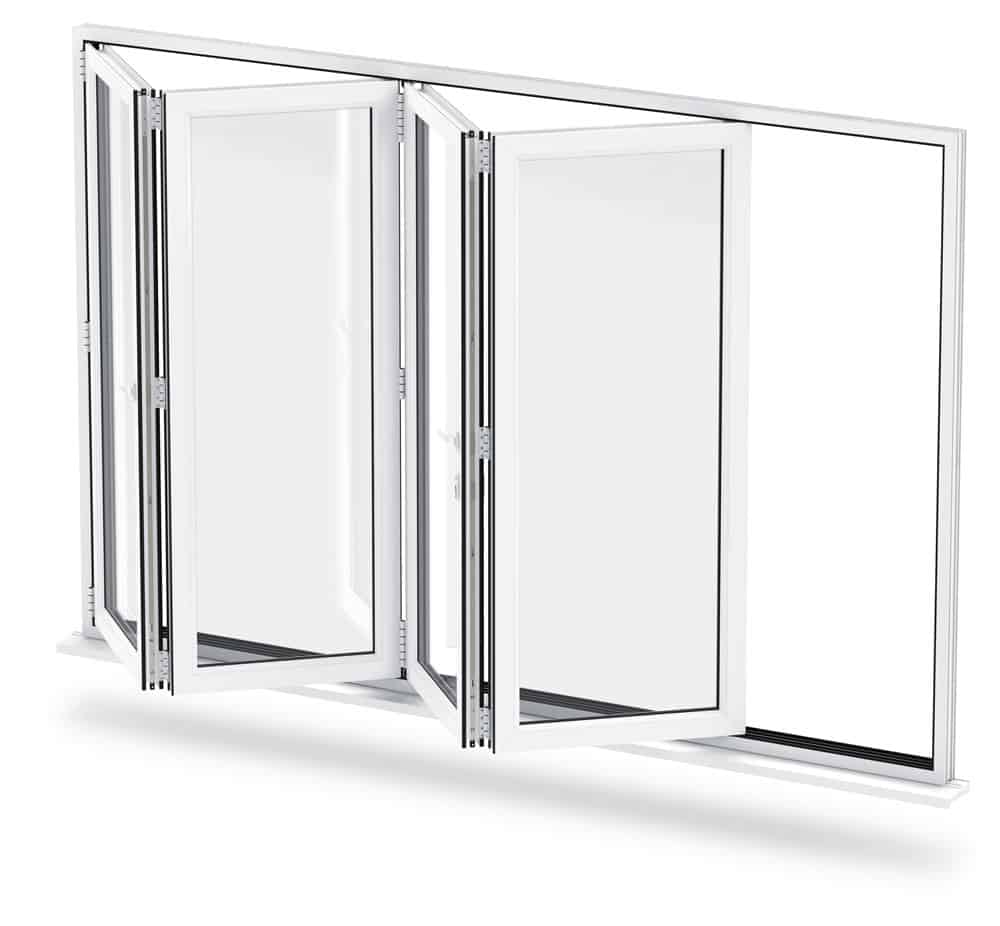 uPVC Doors Prices
Spotted the perfect uPVC Doors for you? Don't hesitate to visit us today and get a free, easy online quote. You'll be pleasantly surprised at our competitive prices in the Maidstone area, and you'll be completely satisfied with our service.
However, if you're still undecided, why not get in contact with us via our online enquiry form. A member of our friendly team will always be on hand with a quick, informative response.