Conservatories Kent
As well as our best-selling windows and doors, we also sell a range of beautiful conservatories here at Buy Right windows, specialising in luxurious, high quality designs for your Kent property. As certified by Certass, you can rest assured that our conservatories are excellent in quality and design.
We will take you through each process and will be behind you every step of the way, ensuring you get the most out of your conservatory choice.
Conservatories are a beautiful way of adding style and charm to your home, and we have a range of styles to choose from – there's a perfect conservatory for everyone!
Victorian Conservatories
Is your Kent home a beautiful, traditional property?
One of our Victorian conservatories will be perfect for you, with its unique octagonal shape giving depth and dimension. Stunning finials are added to the roof for an extravagant look, while still maintaining a traditional style.
These conservatories are very versatile, suiting a range of homes and properties and will offer a classic touch to your Kent home!
 
Edwardian Conservatories
Another great option for a traditional Kent home is one from our Edwardian conservatory range. These tend to be square or rectangular in structure, making them easy to furnish and decorate.
Edwardian conservatories greatly complement period properties, but are very adaptable, giving a classic effect to more contemporary homes.
Due to their structure, Edwardian conservatories offer a generous floor-plan, perfect for making use of any excess space. Your Kent home will be transformed by one of our Edwardian conservatories – you'll wonder why you didn't get one years ago!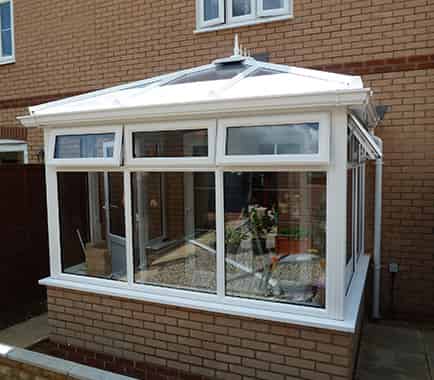 Gable Conservatories
Add a touch of splendor to your Kent home with one of our Gable conservatories, a perfect choice for those looking for a bright, timeless conservatory with a high-angled roof design.
Lie back and watch the stars – choose a Gable conservatory and you'll have maximum views of the sky and landscape!
A beautiful aspect to gable-ended conservatories is that they typically integrate a 'rising sun' design, adding charm and distinctive quality.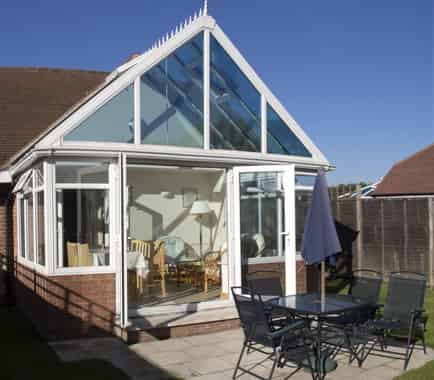 Lean-To Conservatories
For a more cost-effective choice, our lean-to conservatories are a popular option as they combine stylish design with cost-efficient properties.
This is a great option if you're looking at conservatories to fit a bungalow or terraced house – we will accommodate wherever possible and a lean-to conservatory is a very versatile design that will work with most properties, even if your property has small eaves.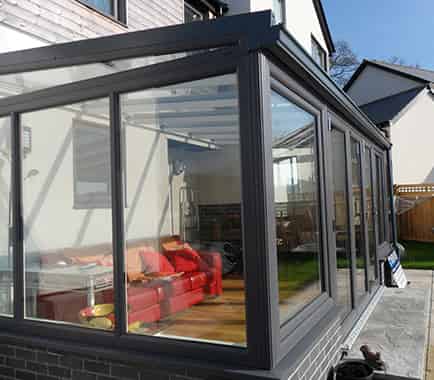 Bespoke Conservatories
Do you have a particular idea in mind for your Kent home? We can accommodate your design preferences, combining a lean-to style with other structures, creating a P-shaped conservatory.
This is perfect for bigger properties and unique housing spaces that perhaps require a bespoke design. No prospect is too difficult – contact us today and we'll be happy to discuss your conservatory ideas for your Kent home!
Prefer Orangeries to Conservatories?
We also offer Orangeries as part of our range of conservatories, a great choice if you're lucky enough to have a Southern facing home but you're concerned a conservatory may not be appropriate due to an excess of sunlight.
Built of brick with a glass roof, Orangeries keep you cool while still allowing light to enter through, resulting in a room that doesn't get too hot, yet allows a direct source of sunlight.
With excellent sound insulation and a robust design, our Orangeries are a great alternative if you're seeking better ventilation options.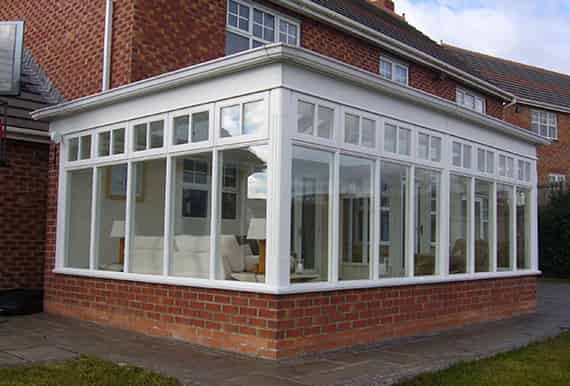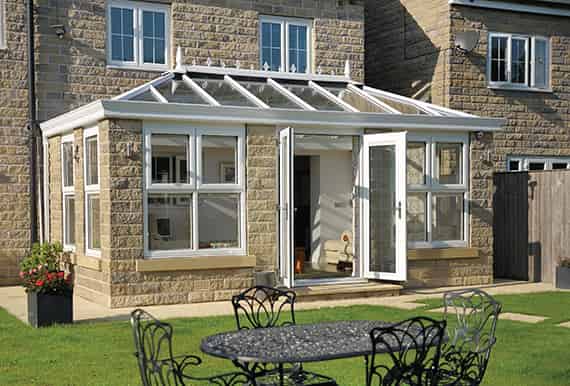 Decided on your favourite from our range of conservatories already? Great! Get in touch to discuss your ideas or get an online quote today. We look forward to talking to you about your new Kent conservatory!