Composite Front Doors
If you're looking for a Composite Door in Kent, you've come to the right place. Composite Front Doors are leagues ahead of their competitors, timber and uPVC Doors, and we at Buy Right have a superb range of timeless styles, colours and finishes to choose from.
But just what makes Composite Doors so special? Buy Right Windows in Kent are here to tell you.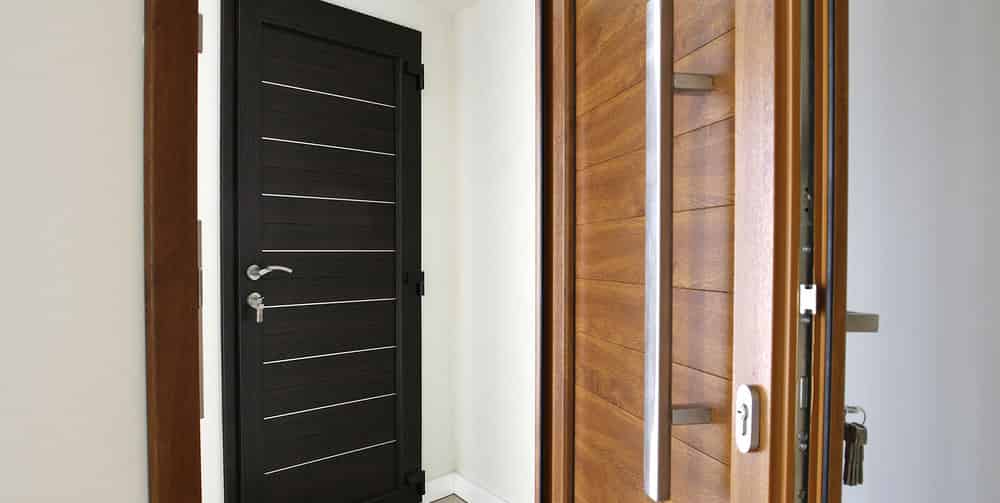 Composite Doors vs. Wooden Doors
Composite Doors win hands down with us!
We all love the idea of a wooden front door, but they certainly do nothing to keep the cold out of your Kent home like a Composite Door would. Those looking for a replacement door for their old wooden door may now be looking at a drab and faded exterior to the face their property – not to mention the annual upkeep involved with wooden doors!
With the winter months closing in, it really is time to reconsider the functionality of a wooden front door. Do we really love wooden doors, or are we just concerned with their appearance?
What if I told you our Composite Doors can be designed to replicate a beautiful wooden door with a stunning woodgrain finish, retaining the integrity of your Kent home should you desire the classic look and feel of a timber door.
We have a stunning range of Composite Doors which combine all the benefits of the latest uPVC technology with a selection of durable, thermally proven materials. This revolutionary design not only saves on energy consumption, but is also a breeze to maintain.
Wooden doors may warp and rot over time (as well as needing an annual coat of paint), but our Composite Doors in Kent are resilient and hardwearing. They do not rot or warp and there's no need to repaint them. Just choose from our phenomenal array of colours and finishes and rest assured that your chosen look is made to last.
Composite Doors vs. uPVC Doors
What sets the Composite Door apart from its predecessor? uPVC is an excellent material and inexpensive too. Buy Right's 100% lead-free Composite Doors combine all the energy saving and security enhancing benefits of uPVC Doors with the latest construction materials on the market today including:
Insulating Foam
Wood
GRP (Glass Reinforced Plastic)
uPVC
Our top of the range combination of high-quality materials truly create a superior shield to the entrance of your property. The insulating foam core means our Composite Doors are capable of achieving A+14 energy ratings, providing greater thermal-resistance than uPVC and wooden doors. In other words, you will use less energy to keep your home warm, saving money long term with Buy Right's long lasting Composite Doors.
Your security is our priority. You are protected from cold draughts, moisture, sound pollution and intruders with our intelligent uPVC Composite Door, keeping you safe and secure in your home all year round, year on year.
Singular material doors such as uPVC doors, whilst alone are a fantastic product, do not match up to the security you are given by our Liniar Composite Doors. This is why so many people today are choosing to make the worthwhile switch to Composite.
Why wait? Choose the perfect Composite Front Door for your home Today!
Obtain a free online quote for your new Composite Door now!